Martha Lavery

Martha Lavery received a BA in Dance from Hofstra University '14, where she performed works by Karla Wolfangle, Amy Marshall, Darrah Carr, Stormy Brandenberger, Nancy Duncan/Bebe Miller, Robin Becker, and Maxine Steinman. Her choreography has been chosen for Spoke the Hub's 2014 Winter Follies at Gowanus Arts, Ya'el Tap's 3rd Choreographers Collective, the 2014 Tiny Dance Festival, & the 11th Amalgamate Artist Series. She also showed an original untitled piece at the 2014 College Partnership Program showing at Mark Morris Studios. She has recently performed at Amalgamate Dance Company's 4th Guest Artist Showcase (Choreographer Sidra Bell), the New Works Festival at Mason Gross School of the Arts (featured soloist, "Mi Maschera," Choreographer Barbara Angeline), & the HOT! Festival at Dixon Place (soloist, "Babylon," Eric Biss Choreography). In the past Lavery has performed in Informal Showings at the American College Dance Festivals in both 2012 & 2013. In the summer of 2012 she spent a month studying dance in Italy, where she performed choreography by the late Niles Ford (Urban Dance Collective) at the 2012 Florence Dance Festival, and also learned works by Alfonso Cayetano (Interferencia Danza, Madrid) and Pietro Pireddu (Maktub Noir, Florence). She is so happy to be dancing with ASHA!
Dana Hummel
Born and raised in Washington, DC, Dana Hummel is a dancer and choreographer currently in her second season with Asha Dance Company. Dana graduated with Honors from Virginia Tech where she received a Bachelors of Science in Business. While there, she was a dancer and choreographer with Dance Company of Virginia Tech (DCVT) and an instructor teaching contemporary jazz and hip hop to the university's dance community. Since moving to New York, she has been fortunate to expand her dance training under the instruction of renowned choreographers at Broadway Dance Center, Peridance, Alvin Ailey, and Monsters of Hip Hop, among others. As a member of Forza Malizia Dance Company and Asha Dance Company, she has performed at various venues across New York City including Columbia University, Julia De Burgos Latino Cultural Center in Harlem, Long Island University in Brooklyn, and Jennifer Muller/The Works. Outside the dance world, Dana currently works at a global investment bank as an investment research analyst.
Carlina is 19 years old and attends Pace University in New York City. She has been dancing since the age of five. She started her training in 2002 at Step by Step Dance in Fitness in Pawtucket, RI under the direction of Kristen Lee McTavish. In 2005, Carlina began competitive dance at Sandy Soares Dance Arts under the instruction of Sandy Soares in Pawtucket, RI. That was where Carlina learned about her flexibility and experienced different styles of dance. In 2007 Carlina danced under Angela Mendez Pontarelli's wing at Rising Stars Dance Academy in North Providence, RI. Carlina has danced there for nine years; it was with Angela where she discovered her true potential . Carlina is now a sophomore at Pace, majoring in psychology. She continues her dance career taking classes, performing at events and now as a new member of ASHA Dance Company.
Carlina - Soraia Segredo Baptista
Carmel Bernardo is a NYC-based dancer and choreographer. Born in Brooklyn, Carmel grew up surrounded by New York's vibrant arts scene, where she studied music at Humanities and the Arts Magnet High School, and received a Bachelors of Science and Arts in social work and dance from Medgar Evers College and Hunter College. She currently teaches at Dance Ink, ImaniHouse Inc., Medgar Evers YASA Camp and attends Arnhold Graduate Dance Eduaction Program at Hunter College, majoring in dance education. She is also one of the choreographers for Embrace. She is excited to be dancing with ASHA Dance Company.
Jacqueline Selesky began her dance training at Diversity School of Dance at the tender age of seven. She is well versed in all styles including but not limited to ballet, modern, jazz, Latin, and hip hop. She graduated from Montclair State University with a BFA in Dance and a BA in Dance Education. Jacqueline has performed elite choreographed pieces by Bill T. Jones, Martha Graham, Jose Limon, David Parsons, Larry Keigwin, and Frederick Earl Mosley. She was the lead soloist in Martha Graham's Daughters of the Night, Night Journey performed at the infamous Joyce Theatre, NYC. Having choreographed in different populations, her work was displayed in venues across New York and New Jersey. Most recently she taught in Orange Public Schools in New Jersey as a K-12 Dance Teacher. This experience allowed her to not only advance her skills as an instructor but also as a performing artist and choreographer.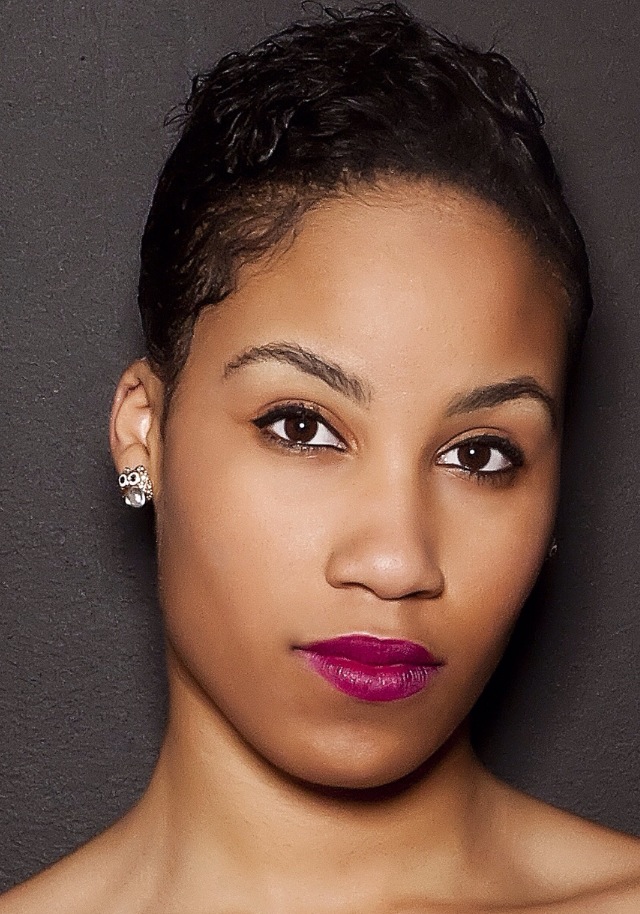 Jourdan Nate' Cooper was born in Newcastle Delaware and raised in Philadelphia PA and Washington DC. She began dancing at age three at Russian ballet school, Academy of the Dance in Wilmington DE. She went on to continuing her studies as a dance major at Cab Calloway middle school of Arts in Wilmington Delaware and Duke Ellington High School of the Arts in Washington DC. Upon graduating from Duke Ellington she went on to study at the University of the Arts in Philadelphia. She began teaching all genres of dance in the DC and Philadelphia areas at age 16. By 18 years of age she began performing as a company member with Philadanco (Philadelphia Dance Company's) second company in Philadelphia Pennsylvania. At age 20 she began performing as a first company member in ASHA Dance Company in New York City. Soaring a strapping 5 foot 9 inches, Ms. Cooper takes pride in her height and pays homage to pioneer Amazonian female dancers such as Courtney Henry, Teresa Reichlen, and the tremendously influential Judith Jamison. "Great dancers are not great because of their technique, they are great because of their passion"
… Martha Graham
Italy Welton is a recent graduate of Coker College where she received a B.A. in Dance Education and Dance Performance and Choreography. She also trained at the Joffrey Ballet School in their Jazz and Contemporary program. During her academic career, she studied and performed with an array of resident artists such as Doug Varone, Iara Cerqueira, David Dorfman, Urban Bush Women, Trent D. Williams Jr, Lula Washington, and Adele Myers. She participated in the American College Dance Festival and SCAPHERD as a performer and choreographer. She attended the American Dance Festival at Duke University Summer 2014.
Jordan Norton began her dancing career at the age of three in Little Falls, New Jersey at her local dance studio "For Dancers Only" where she studied dance under the direction of Kelly Allen and teachers including Jamie Salmon, Ray Leeper, and Al Blackstone. She was lucky enough to also work with countless guest teachers both at her local dance studio and take additional classes in New York City at Joffrey Ballet School, Broadway Dance Center, and Peridance. While dancing competitively and winning two national titles in 2004 and 2005, Jordan also had the pleasure of being a part of Jamie Salmon Hoctor's instructional video "Sleeping Beauty" as well as "Broadway's Leading Men" national tour, where she performed with the Indianapolis Symphony Orchestra. Throughout her high school career at Wayne Hills High School, Jordan was head of the school's Dance Team and Student Dance Association programs. She then moved to Purchase, New York where she graduated with honors at State University of New York at Purchase College with a Bachelor of the Fine Arts Degree in Dance while working closely with her mentor and choreographer Nelly van Bommel. This is her first season with Asha Dane Company and is so excited to be on this amazing journey.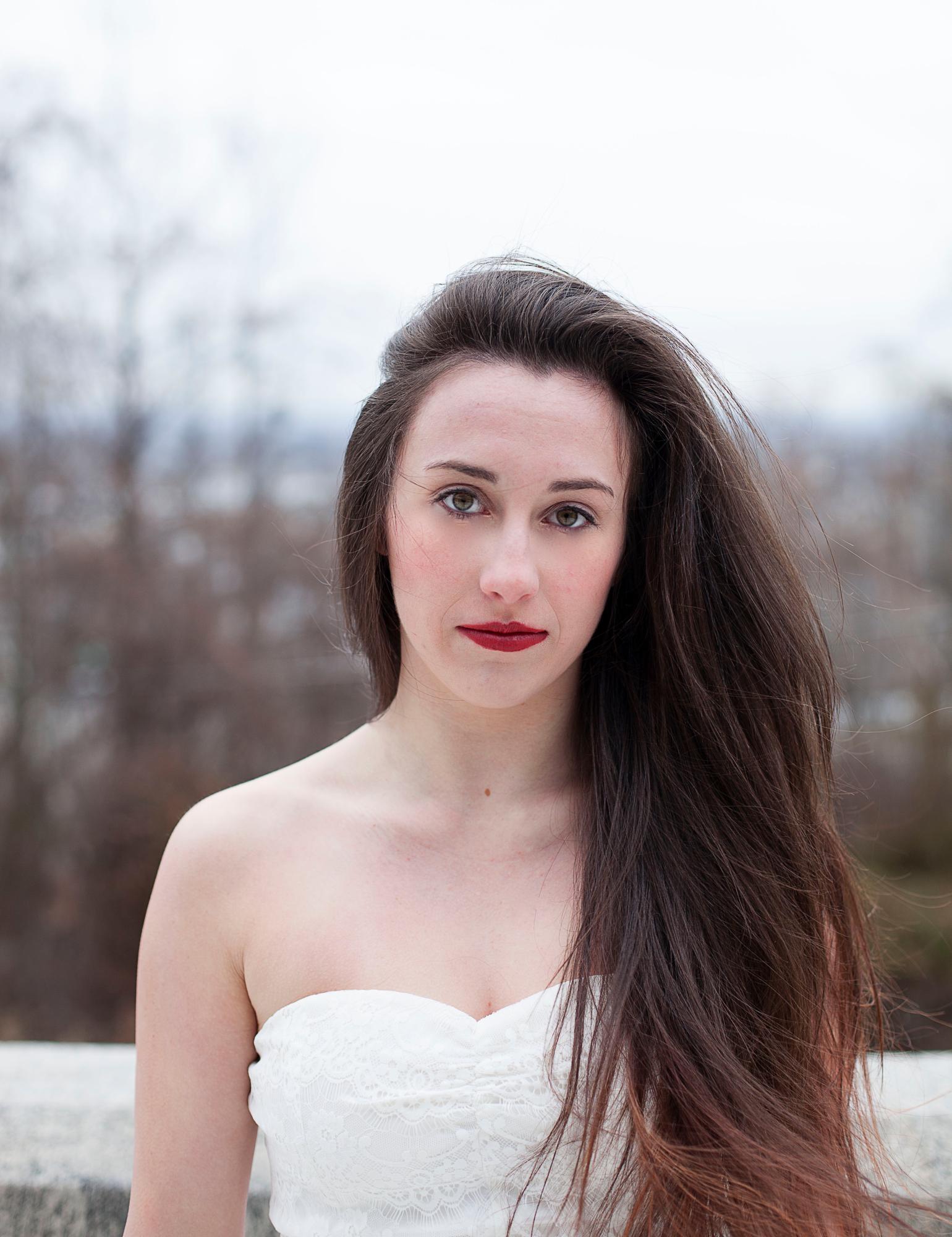 Allison Podolsky
Allison Podolsky began her dance training under the direction of Melanie Hodges New York. Through Hodges, she had the opportunity to perform work at Lincoln Center in New York City and at the DUMBO Dance Festival. She recently graduated from George Mason University with a Bachelor of Fine Arts in Dance and Minor in Business. While at George Mason University, she had the privilege of performing in pieces by Susan Shields, Linda Miller, Jim Lepore, and her talented peers. She has studied and worked with various companies such as Parsons Dance, Hubbard Street Dance Chicago, Mark Morris Dance Group, Alvin AIley American Dance Theater, Broadway Dance Center and Steps on Broadway. Additionally, Allison has choreographed various works which have premiered at Harris Theater in Fairfax, Virginia. Allison is also currently a dancer and rehearsal assistant with Harper Continuum Dance Theater. This is Allison's first season with ASHA Dance Company, and she is thrilled to be part of such a wonderful thriving group.
Courtney Stewart
Courtney Stewart was born and raised in Queens, N.Y. She is trained in Jazz, modern, Ballet, Hip - Hop, and African. She is a member of the Christian Cultural Center C3 Youth Dance Ministry under the leadership of Teresa Slaughter. In the last ten years and counting she danced from Brooklyn, NY to Montego Bay, Jamaica and across seas to Singapore with C3 dance. She continued her studies attaining a BFA in Dance and minor in communications from Fredonia State in 2015. She studied and performed works by Sam Kenny, Paul Mockovak, Angelika Summerton, Terry Beck, Helen Myers, and John Lehrer the Founder/ Artistic Director of Lehrer Dance. During her time at Fredonia she performed at the American College Dance Festival in 2013, 2015 and 2016. In 2013 she was given the honor to participate in the ACDFA Gala Concert performing the work Embodying. As a New York native Courtney is excited for whats to come for her dance career. Courtney is both thankful and thrilled to be spending her first season with ASHA Dance Company.
Noelle graduated in May 2015 from Fredonia State where she received a BFA in Dance along with a minor in Sports and Exercise Science. During her time at Fredonia she studied with and performed work by Sam Kenney, Terry Beck, Helen Myers, Angelika Summerton, as well as Jon Lehrer, Founder and Artistic/Executive director of Lehrer Dance. She also performed works by Kista Tucker, Tressa Gorman-Crehan, and Rosy Simas. While in school, Noelle spent two summers studying at the Doug Varone Summer Intensive. Along with this additional training, she was also able to attend and perform at the American College Dance Association Festivals in 2014 and 2015. A new resident of Brooklyn, Noelle left her hometown of Brockport, NY to pursue her love of dance and begin her professional career. Noelle is so excited to continue and expand her dance training in the city and is thrilled to be a new member of Asha Dance Company!
Hadiya Wharton
Hadiya started her dance career at the impressionable age of two years old in Ithaca , New York. She later moved to North Carolina where she continued her training and was able to obtain a B.A. in Dance studies from Appalachian State University. After graduation, she moved to New York City where she was lucky enough to train with Alvin Ailey's Professional Summer Program. Hadiya went on to dance for two smaller companies, along with teaching dance to children in urban schools. Hadiya is most proficient in Contemporary, Jazz and Afro- Modern. She is very excited to combine her talents with the rest of ASHA Dance Company.